Art at Adventure
We like to showcase local artists every month!
Lindy Lynn is our featured artist at Adventure North for September! 
Hi, I'm Lindy Lynn and I am the featured artist at Adventure North for the month of September. This will be my third time showing at Adventure North and I am so excited to have this opportunity again!
My art is how I express my love of nostalgia, specifically vintage vehicles, television and film. I have enjoyed thinking up new works for this show and I hope you will enjoy it.
Come and meet me at the Art Opening on Sunday September 4 th . You can also visit my workspace at Canal Quarter Arts in downtown Fredericksburg (Canal Quarter Arts | Facebook) or connect with me on Facebook and Instagram @lindymlynnart.
A special note, this show will be a fundraising effort for the Cystic Fibrosis Foundation in honor of a great friend who originally encouraged me to start displaying my art locally.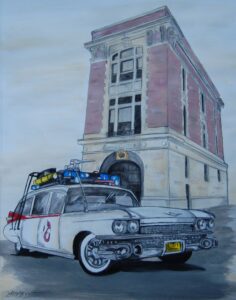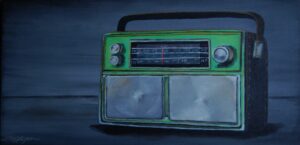 ---
Ellen Schaefer is the featured artist at Adventure Eagle Village for September!
"Hi, my name is Ellen Schaefer. I am an art, nature, and deep breath lover living in Fredericksburg, Virginia. I work primarily in watercolor as well as pen and ink line drawing. My connection with plants, animals, and the natural world around me inspires my work. I have been creating art since I can remember and minored in Fine Art in college. I began my small art business in Fall of 2017. When I am not painting, I enjoy spending time with my husband, TJ, and dogs, Stanley and Daisy May (pictured- Stanely in my lap, Daisy May in her portrait).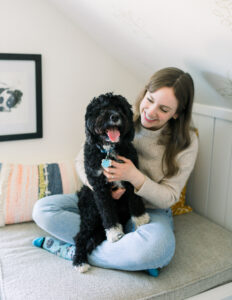 Links: